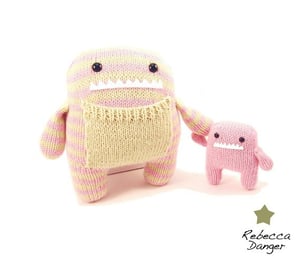 $

39.99
Daphne & Delilah are fun little monster friends made from a pattern by Danger Crafts.
Large monster measures approximately 9"
Small monster (included) measures approximately 4.5" and fits in pocket of Large Monster.
Comes as shown unless you email me color selections. Please go to the color options tab on the main page to chose colors. Limited to 3 colors per item.